Lesioi Farm
Our farm prides in a serene quiet environment, coupled with day-to-day farm activities away from the norm of urban. The farm is anchored by its main zones which include the Dairy Unit, vegetable garden, Fruit Orchard, Indigenous arboretum, Campsites, Farm stay, Picnic sites, Cycling tracks, outdoor games, and farm activities.
Lesioi Farm is Located at the heart of the rural and idyll landscapes of Limuru. We have a farm stay where you can escape the bustle of urban life and connect with Nature. While at the farm, explore and learn more about farm life through our guided tour of the garden, dairy, orchard, and arboretum. Catch up with friends and family, hold your Chama meetings, celebrate your birthday, or just chill by the farm side!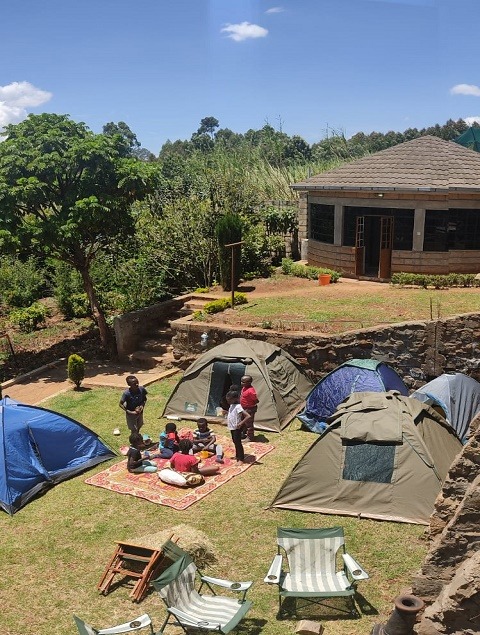 Since 2014
Farm Stay
Located in a relaxed and serene environment,
our Farm Stay hosts Families and Individuals throughout the year.
Whether you are a family, alone, or a group of friends, Stay at our Farm for a memorable experience. You have the option to either enjoy our elegant Farm Stay or camp outdoors. Either way, you have the choice of self-catering or have your meals prepared by our experienced farm chef.
Farm Visits
We conduct farm visits and tours
to individuals, groups, and schools.
Experience the serene life on a working farm. Besides Weekend Farm Stay for Small Families, we conduct farm tours for individuals, groups, and schools. Enjoy farm-made Yoghurt or Ice cream as we explore our Dairy, Orchard, Arboretum, and Garden. Visit us for a half-day, full-day, or a weekend farm tour. We also have a very relaxed picnic site!
Customized Events
Host your Birthday celebrations, Chama meetings, Baby Shower,
and Mbuzi Hangouts in a serene environment.
Having a Baby shower, Chama Meeting, Birthday Party, or a Mbuzi Hangout with your buddies? Visit us and we'll serve you delicious meals at our outdoor food court as you celebrate your day! We also have a playground where you can engage in fun group activities like mini-football, mini-golf, archery, badminton, darts, board games, and cycling.